Here are some more kitty picures.
JC and Ted playing/fighting: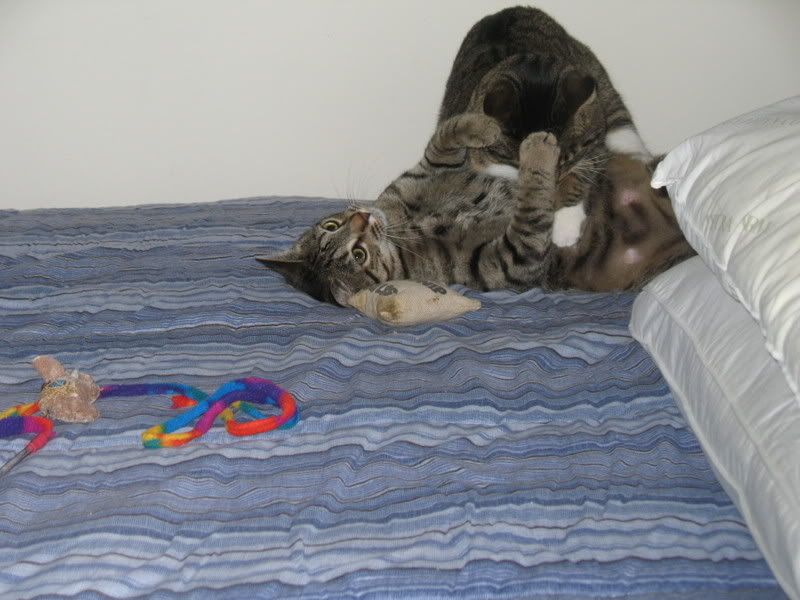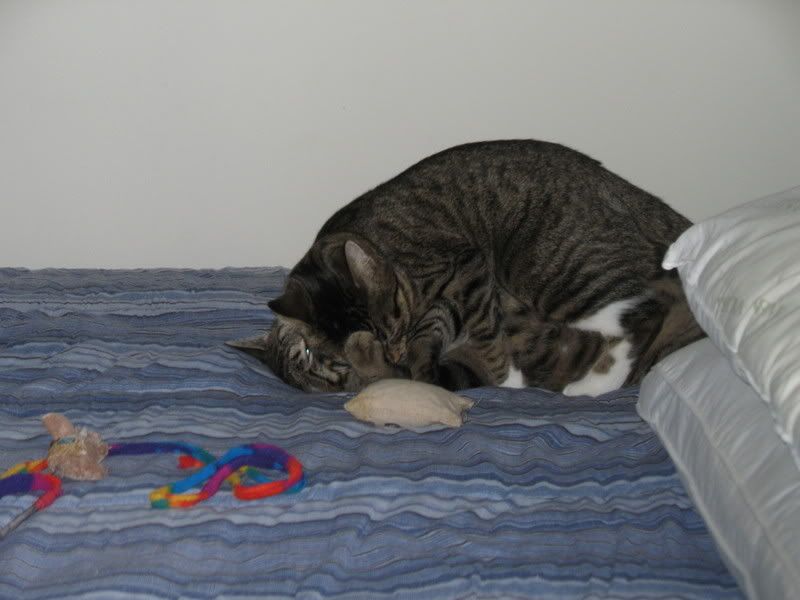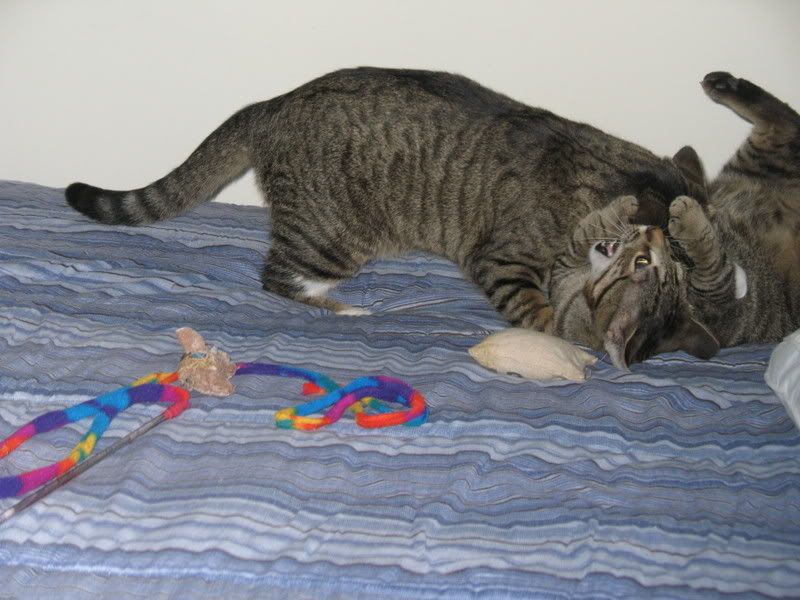 JC playing with the water in my bathroom sink: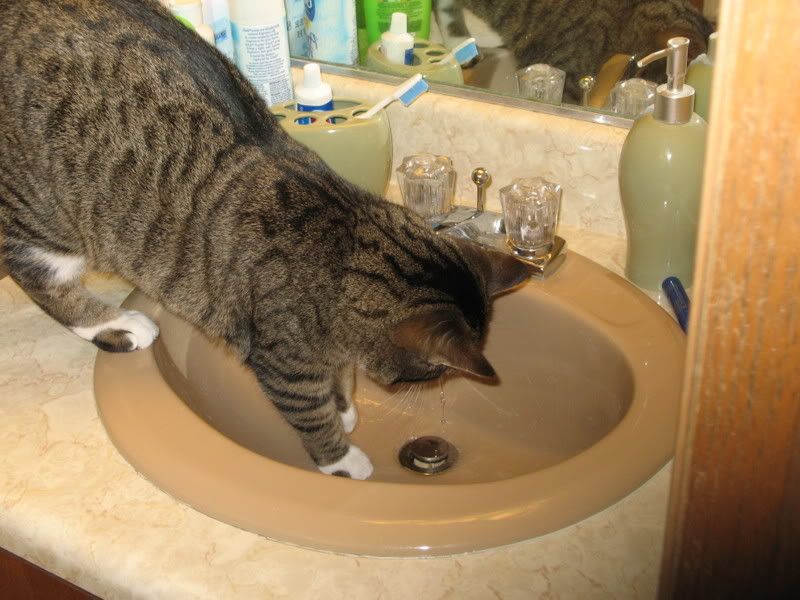 Conner in my bathroom (it's a busy place in the morning):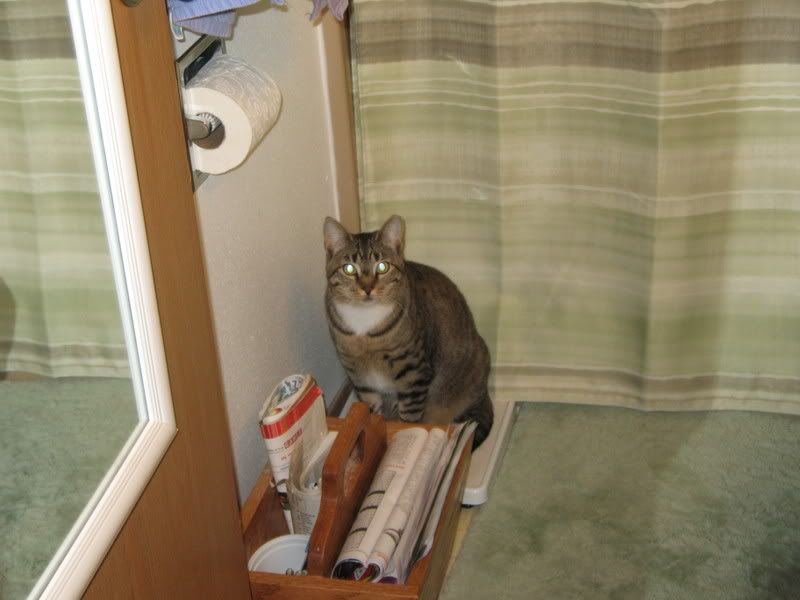 This weekend Adam and his dad installed the new kitchen faucet: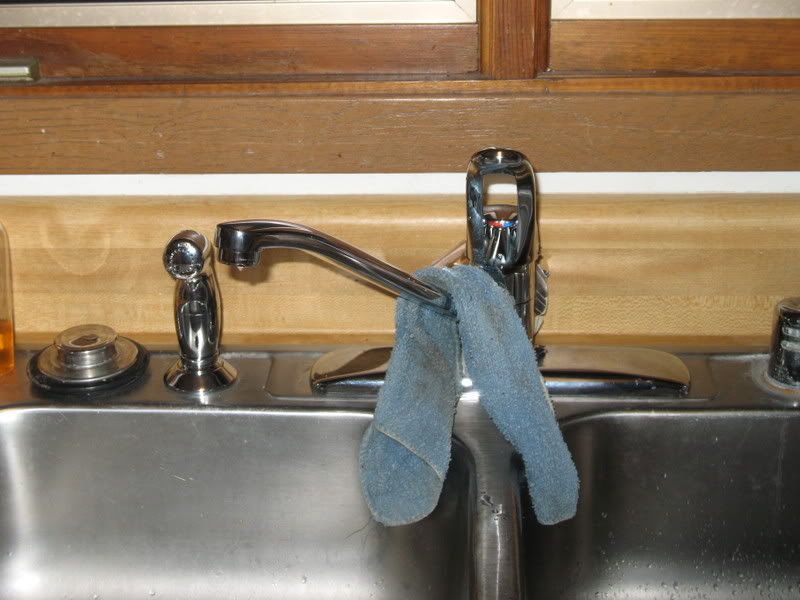 and Adam put up new vertical blinds in the living room: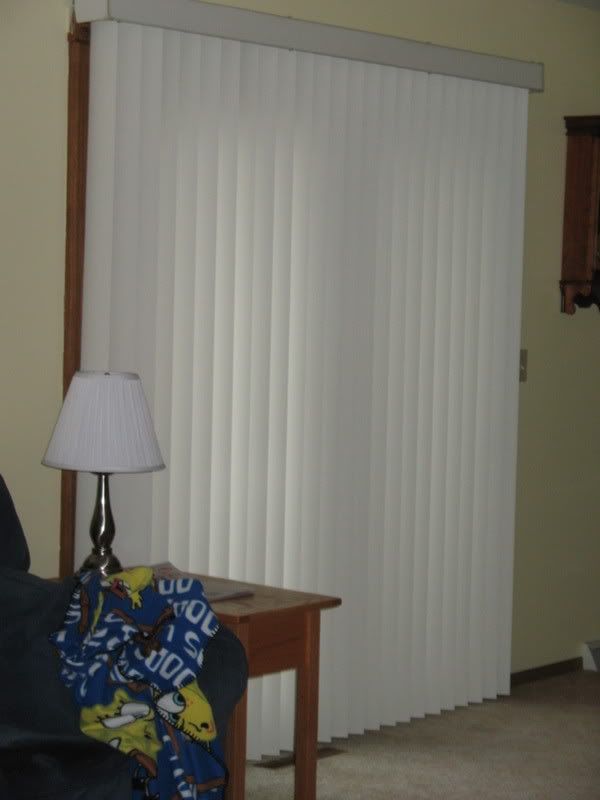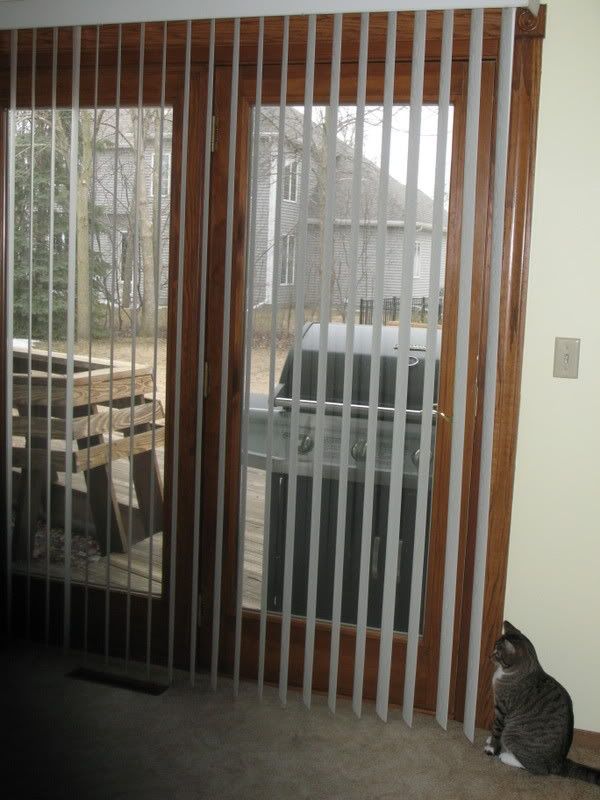 Hopefully the cats will leave these ones alone. But if the picture is any indication, that's not very likely.
We also had someone come to clean and inspect the fireplace and chimney. All looks good and we should be ok for the next two years as long as we burn one of those CSL logs.