These will end eventually. I promise.
Anyway, we met with La Sure's yesterday about the cake. These pictures were taken with Adam's cellphone so they're not of A+ quality, but you can get the idea.
This is the design on the cake. It's like little stars with dots between them. You can see it best around the edges there.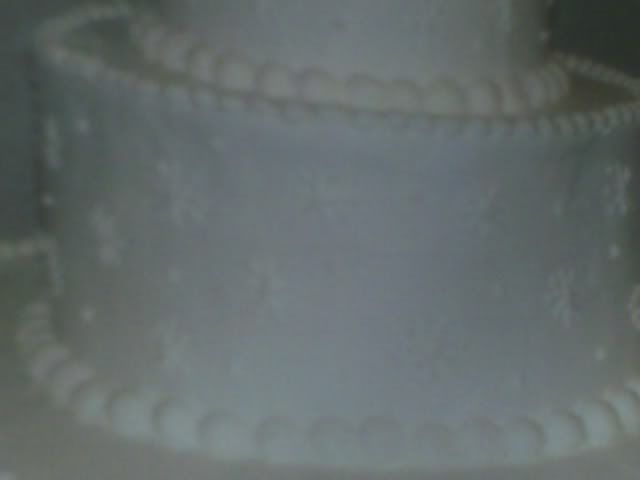 This is how the cake will actually be arranged. Rather than have it in layers, we decided to separate them and have them go up in kind of a circular staircase manner. We also plan to put votive candles in the center of each layer.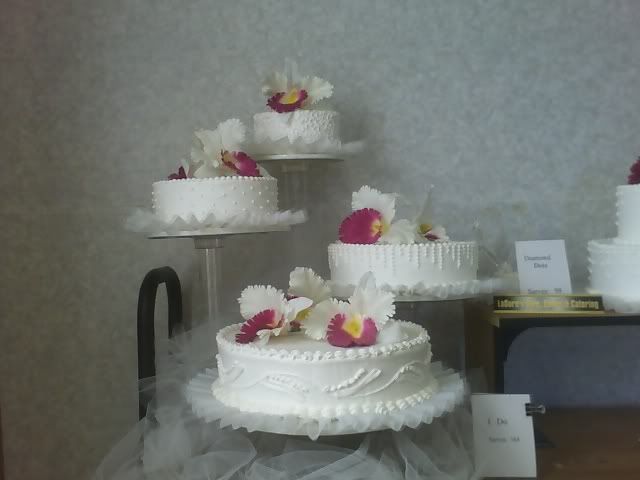 This is the (blurry version of the) topper we chose.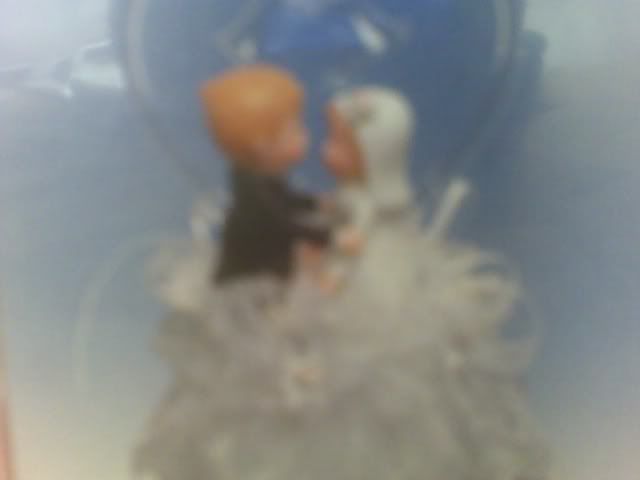 All three of these are in the photobucket album in their bigger versions.
Next Thursday we have a meeting with a photographer. We're not sure he's the one we will go with, but his prices are reasonable (even has a discount for being on a Friday) and he comes highly recommended. After that is flowers and then the dress. Argh.